Destinations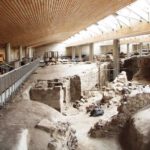 "Excavations of Akrotiri is one of the most important and well-preserved prehistoric settlements of the Aegean."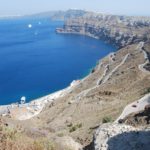 "The new port of Santorini."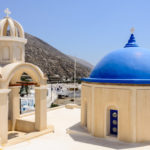 "The medieval castle of Emporio is quite a sight and definitely the greatest attraction of Emporio village. An exploration of the well-maintained castle and its nearby tower will revive a past era of glory and give you an alternative experience."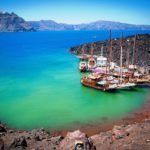 "Nea Kameni is surrounded by warm dark waters which are known for their therapeutic benefits. Visitors can reach the islet with the traditional caiques that deoart from the old port of Fira and enjoy a bath in the hot springs. "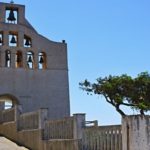 "The monastery of Prophet Elijah is at the  highest spot of the island (567 meters) and is located between Pyrgos and Kamari.From this vantage point you enjoy a striking view of the entire island."
